Cuisinart is known for producing a wide variety of accessible and affordable appliances, including their popular line of coffee makers. Like many big name brands it can be overwhelming to figure out which brewer is the right fit for your coffee drinking needs. Fortunately, we are here to help! Explore our Cuisinart Coffee Maker Review to find the perfect coffee making machine for your kitchen.
Ready to buy now?
Cuisinart Coffee Center 12-Cup Coffee Maker
The Cuisinart Coffee Center has so many useful features and capabilities, it's challenging to know quite where to start. Fortunately, this is a good problem to have!
We are so excited about this machine we had to put it as number one in our Cuisinart Coffee Maker Review.
The Cuisinart Coffee Center is an extremely versatile machine with the ability to brew freshly ground coffee via its standard drip side and the ability to brew coffee pods in the single-serve side. This means that you can brew enough to share while also retaining a special just-for-you serving.
Secondly, this coffee maker has a cleaning alert to help you ensure maximum coffee quality. If you're someone who tends to forget to clean their machine, this alert could be an unexpected gift. After all, well-cleaned coffee makers tend to last longer and produce higher-quality brews.
Even better, users can select their ideal brewing temperature when making coffee with this device. You can also select the 'Bold' button for a burst of rich roasted flavor in your cup. With that kind of versatility and customization, it's hard to think of what this coffee maker can't do.
Things We Like
Highly versatile with the ability to brew both large carafes of coffee or smaller single servings
Compatible with ground coffee beans and coffee pods
Has three variable temperature settings to help users enjoy the perfect cup
Comes equipped with a reusable gold coffee filter for improved coffee taste and quality
Includes a cleaning sensor that helps users keep their coffee maker clean and in excellent condition
Things We Don't Like
Not a great pick for under-cabinet use as it stands at more than a foot high
The single-serve side may leak water while the carafe side is in use
Cuisinart Grind & Brew Thermal Automatic 12-Cup Coffee Maker
The DGB-900BC is a fully programmable and user-friendly coffee brewing machine! The buttons on this machine are clearly labeled making the machine easy to use.
This brewer can produce a wide range of cup sizes with the ability to brew as much as 12 cups or as little as 4 cups at at a time. You also have the ability to customize your brewing strength with options to select regular, bold, or extra-bold brews.
This brewing machine does come with a couple drawbacks to consider that we want to be sure to note in our Cuisinart Coffee Maker review. For those who want to grind and brew before others are awake, you may want to shy away from this machine as the grinder is loud.
Another drawback is maintenance with some users reporting it's a formidable operation to clean the machine.
Pros:
Produces 10 or 12 cups of coffee
Burr grinder
Includes water filter and measuring scoop
User-friendly
Clean design
Cons:
Cuisinart Premium Single-Serve Coffee Maker
They say that sharing is caring, but sometimes you just want to treat yourself. And if you only drink a cup or two of coffee throughout the day, a larger-capacity coffee maker can feel like a waste. That's why there are single-serve machines like this one.
This single-serve coffee maker features a sizable 72 ounce reservoir. In our opinion, a larger water reservoir is an ideal feature as it reduces the number of times you have to refill the tank between cups which is why we mention it in this Cuisinart Coffee Maker Review.
The Cuisinart Premium Single-Serve Coffee Maker offers 5 brewing sizes, from 4 cup to 12 cup brews. The relatively long brewing port ensures that cups of nearly any size fit into this coffee maker. So whether you're working with an espresso cup or a tumbler, you're covered.
The backlit display screen makes it easy to set your desired settings, partially due to its large size. Another feature we love is the hot water feature, that gives you instant hot water for tea, hot chocolate or soup at the press of a button.
But one of our favorite things about this model, that we want to mention in this Cuisinart Coffee Maker Review, is the perforated brewing platform. If you ever accidentally brew too much coffee, it won't spill onto your counter tops. Instead, it'll collect in the platform, making cleaning an easy task.
Things We Like
It has a transparent, removable water filter that makes it easy to replenish water levels
Features a large back-lit screen and buttons for easier reading and operation
Can brew multiple single-serve sizes, from four cups to twelve
It has a bucket-like brewing platform that catches excess liquid for easier cleaning
Things We Don't Like
This coffee maker is slightly wider than the standard compact option and may not fit on all countertops
Cuisinart 14-Cup Programmable Coffeemaker Touchscreen
Sometimes, the standard 12-cup coffee maker just doesn't cut it. When you need to upgrade to a larger brewing capacity, it's time to consider this programmable, touchscreen coffee maker. It has a 14-cup capacity that's ideal for larger households or workplaces.
Additionally, this model does away with pesky buttons, switches, and dials. Instead, users can control it via a handy touchscreen that's easy to use. If you notice any smudges on this display, you can simply wipe it clean in a matter of seconds!
And when it's time to give your coffee maker a thorough cleaning, you won't need to worry about unplugging your device and lugging it over to the sink. That's because this Cuisinart coffee maker has an automatic cleaning mode that makes sanitizing your machine a breeze.
However, you may want to be careful when placing this coffee maker. It can generate a moderate amount of steam. If you're working with limited counter space, you may find that a smaller device is the smarter choice. After all, the last thing you want is to steam your cabinets.
It's also worth noting that the design of this particular coffee maker can make it tricky to handle the carafe. It fits tightly into the drip area, often scraping slightly against the warming plate beneath it. If you've brewed 14 cups, you may find it challenging to keep from spilling.
Things We Like
Impressively large brewing capacity is ideal for offices, workplaces, or home
Features an easy-to-use touchscreen display
It comes with an auto-clean mode to make cleaning easy
Programming this coffee maker only takes a few minutes
Things We Don't Like
The design of the carafe and warming plate make it tricky to remove the carafe without spilling coffee, especially when preparing large amounts
Not a compact choice and not meant to fit beneath cupboards
Cuisinart 4-Cup Coffee Maker
If you're in the market for a smaller, compact coffee maker, this 4-cup model may catch your eye. It's tiny enough to fit neatly into nearly any kitchen and can brew enough coffee to keep you going in the morning.
While this model doesn't have many bells and whistles, it is a straightforward and affordable appliance that's easy to use. When you're ready for some fresh coffee, you need only press the on/off button located on the side.
Still, the warming plate on this model is a little lackluster. If you enjoy brewing several cups in the morning then drinking them throughout the day, you might feel a tad disappointed in this coffee maker. But the automatic shut-off function does help to keep things safe!
Things We Like
A compact model that fits easily into tight spaces and small kitchens
Easy to operate due to its on/off switch design
Automatically shuts itself off after 30 minutes for safety
One of the most affordable options, which is great news for coffee drinkers on tight budgets
Things We Don't Like
Can only brew up to four cups at a single time, which may not be enough for some households or workplaces
The warmer plate functions poorly, which can result in lukewarm coffee if users aren't careful
Cuisinart 10-Cup Programmable Coffee Maker
This 10-cup programmable coffee maker is a little deceptive in terms of appearance. Sure, it looks like a standard household coffee maker, and we wouldn't hold it against you if you assumed that it was. But beneath its unassuming surface, there's something special happening.
For example, this coffee maker has a built-in charcoal water filter to keep every cup tasting pure, refined, and delicious. It also comes with a gold-tone reusable coffee filter for improved coffee quality and taste. That filter can also save you money on disposable filters.
And unlike other coffee makers, this model's warming plate can keep things hot for several hours at a time. That makes this option a natural choice for those who enjoy pouring multiple cups throughout the day.
That said, there are a handful of flaws that are worth noting in our Cuisinart Coffee Maker Review. First, we found that the water reservoir window on this coffee maker was far too slim. It was challenging to read it and find out how much water to add, which was a little frustrating.
Additionally, the included carafe seems slightly too large for this device. When removing it to pour a cup, we often spilled a few drops onto the warming plate. The resulting smell and clean-up wasn't pleasant.
Things We Like
It has a charcoal water filter built into it, ensuring that all the water used during the brewing process is clean and pure
Includes a gold-tone coffee filter that's reusable, improving the taste of your coffee while also helping reduce long-term brewing costs
The warming plate can keep brewed coffee warm for several hours at a time
Things We Don't Like
The water indicator window on the side of the machine is very thin and challenging to read
The included carafe can be challenging to slide in and out of the machine, resulting in spills
How to Choose the Right Coffee Maker
Choosing the right coffee maker can be challenging. After all, there are plenty of different sizes, types, and features to consider. Still, we're here to help make the buying process a little more straightforward with our Cuisinart Coffee Maker Review. Read on to learn our recommendations on features to consider when purchasing a coffee brewer.
To pick the best possible coffee maker, you'll want to:
Select the Appropriate Size
Pick a Convenient Option
Set a Budget
Consider Ease of Use
Weigh the Additional Features
Let's take a moment to analyze these steps and discuss why they're crucial to finding the best coffee maker. That way, you can avoid buyer's remorse and embrace endless cups of freshly-brewed coffee.
Select the Appropriate Size
Do you know how much coffee you drink throughout the day? If you don't, now is the time to find out!
Coffee makers come in a wide variety of sizes, ensuring that you always brew the ideal amount of coffee. Single-serve machines are best for on-the-go drinks and can be a good option for those that drink a single cup of coffee in the morning.
Alternatively, if you live in a house full of coffee lovers or you enjoy multiple cups each day, you could choose a larger machine. The standard option for most households is a 12-cup coffee maker.
Still, you could also choose to upgrade to a 14-cup coffee maker (or larger) if you're purchasing a new appliance for your office or workplace. That way, no co-worker will feel left out when you start the morning's brew.
In addition to considering how much coffee you'll be making throughout the day, it's also wise to think about counter space. If your at-home kitchen counters are already fairly cluttered, it might be best to invest in a compact coffee maker that brews smaller batches.
Pick a Convenient Option
Not all coffee makers are equally convenient. Some, for example, only operate when you physically flip the power switch on them. Others are programmable, allowing your machine to brew coffee at a preselected time.
Quite a few of the newest coffee makers also feature smart device compatibility. This allows you to control your coffee maker via your Amazon Alexa, Google Home, or another smart device. Imagine using your phone, tablet, or voice to command your coffee maker to start brewing!
The right type of coffee maker for your needs and lifestyle depends on what's convenient for you. If you're someone who struggles with newer technologies, a simple switch coffee maker could be the most suitable choice.
Of course, if you'd prefer to have your coffee set to a schedule, a programmable or smart coffee maker could be the better option. Either way, before you buy, you'll want to take the time to consider which style would be most convenient for you.
Set a Budget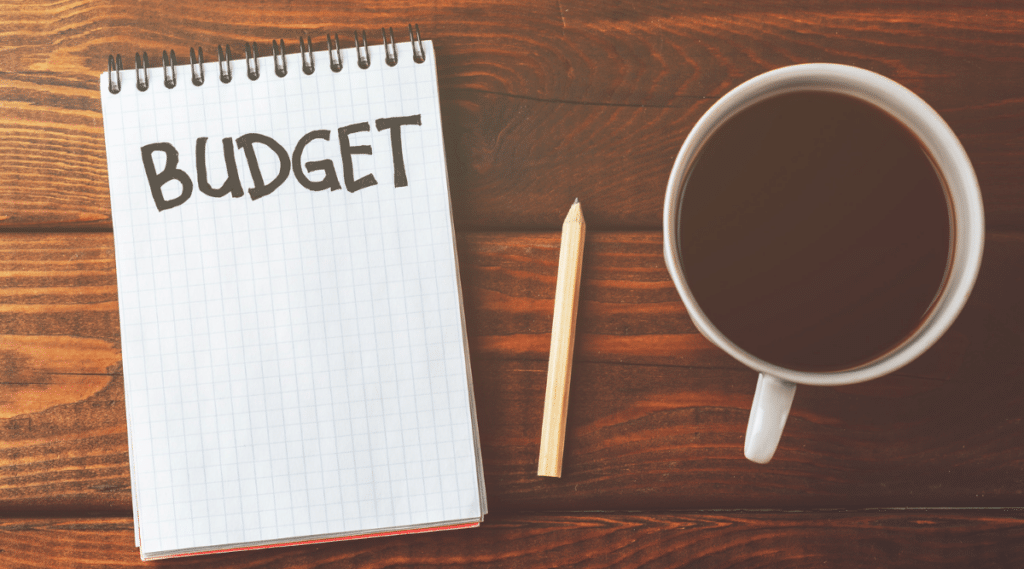 Smaller, simpler coffee makers are often incredibly affordable. But when you begin adding innovative technologies, touchscreens, WiFi compatibility, and in-machine bean grinders, things can get pricey. 
When purchasing a new coffee maker, you may want to set a budget for yourself. After all, there's no sense in breaking the bank just to get your morning brew. With so many options from which to choose, you're bound to find a model within your price range!
Consider Ease of Use
While a professional-grade coffee maker might make you swoon, it's not always the easiest machine to operate. This notion applies to at-home coffee makers as well.
Even the most advanced coffee maker can be a disaster if you're not sure how to use it. Once again, you'll need to consider your own preferences. If you enjoy straightforward appliances with fewer buttons and knobs, a switch coffee maker could be the right way to go.
Cleaning and maintenance are also vital factors to think about. Machines that have internal grinders or additional water reservoirs can be challenging to keep clean.
Unless you're willing to put in the time to scrub or rinse these bulky appliances, it might be better to stick with a smaller model. That said, there are plenty of passionate coffee drinkers that can quickly and easily master a hi-tech coffee maker and its included attachments.
Besides, every coffee maker comes with an owner's guide or manual that can help you get to know your new machine. As such, ease of use varies from person to person. Additional features, on the other hand, vary from coffee maker to coffee maker.
Weigh the Additional Features
Your average compact 4-cup coffee maker is bound to have very few bells and whistles. This makes them more affordable, though a little plain.
Many of the larger 12-cup machines have a set of unique additional features to help sway buyers. For example, some have transparent water reservoirs that can help you keep an eye on water levels. Others have internal bean grinders to help you enjoy the freshest possible cup of joe.
Before you purchase a new Cuisinart coffee maker, be sure to consider the types of features that would make a positive impact on your coffee drinking experience. For example, if you always buy pre-ground beans, an added grinder might not add much joy to your morning routine.
However, if you constantly forget to put water into your machine, a see-through reservoir could be the ideal solution. Remember, getting the best coffee maker means choosing a model that meets your personal preferences.
Cozy's Conclusion
The best Cuisinart coffee maker is the one that meets your daily brewing needs, budget, and preferences. That said, when writing our Cuisinart Coffee Maker review we felt that one particular Cuisinart coffee maker stood out from the rest. 
After investigating all possible options, we've concluded that the Cuisinart Coffee Center is the best overall choice. It can brew up to 12 cups of delicious, shareable coffee. But it can also brew a personal serving straight into your favorite thermos or travel coffee mug.
It's tough to find a coffee maker that's compatible with ground beans and pod cups, but this model fits the bill. Made of a combination of stainless steel and BPA-free hard plastic, it's also one of the most durable coffee makers available.
With a backlit display and easy-to-read dials and buttons, using this coffee maker is fantastically easy. And with the included gold-plated permanent filter, you won't need to spend a small fortune on filters over the years.
While the price for this device is a little higher, in our opinion, there's no better Cuisinart coffee maker. Of course, your own coffee needs and preferences can help guide you toward the machine that works best for you.
So, how will Cuisinart change your morning routine for the better? We hope you let us know! Happy Coffee Drinking!